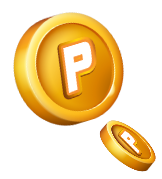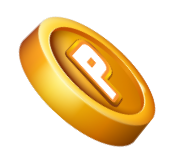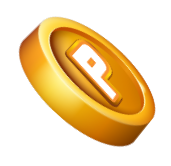 Live Casino
The Best Online Live Casino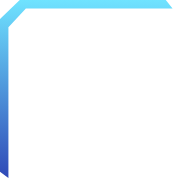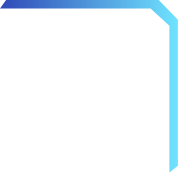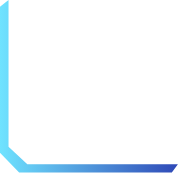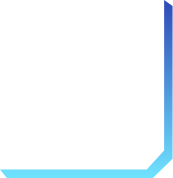 As the most potential live-action video brand in Asia, it provides various live-action video games such as Baccarat, Speed Baccarat, Gongmi Baccarat, Colorful Baccarat, Dragon Tiger, Sic Bo, Roulette, Bull Bull, Golden Flower, etc.


App Download
The Best App

App
World's best integrated entertainment native APP, providing a smooth and perfect user experience. Massive sports, top e-sports events, live dealer, slots, lottery and electronic games are all in the palm of your hand. To experience the most complete entertainment scan qr code now to download.
Scan QR Code To Download
Support Android
Direct Link
No need to download, just enter the URL on your phone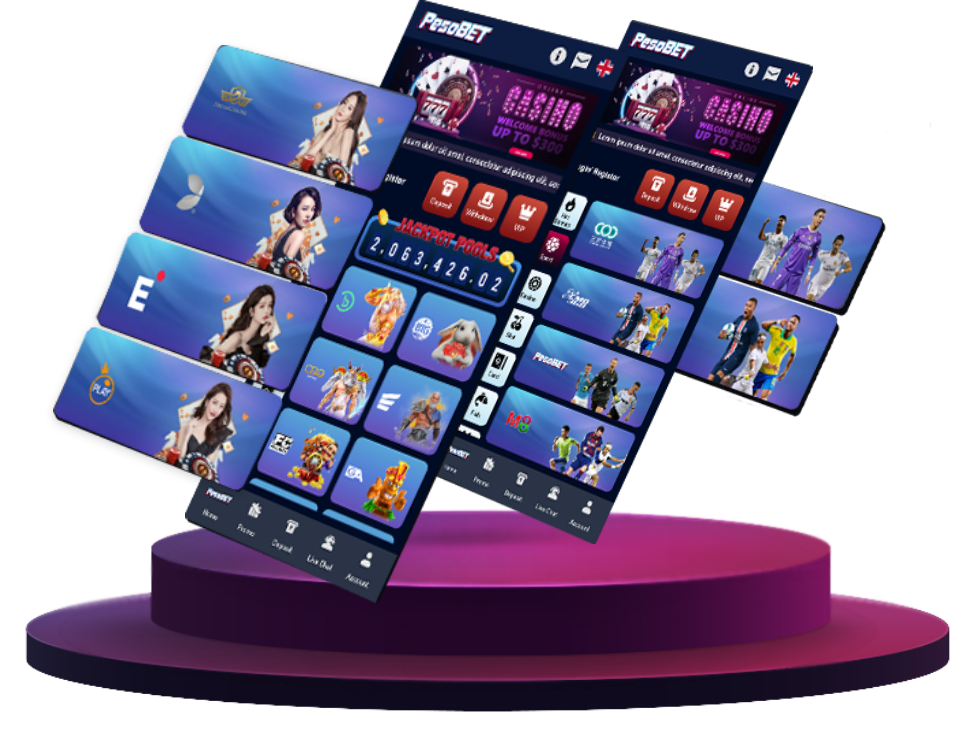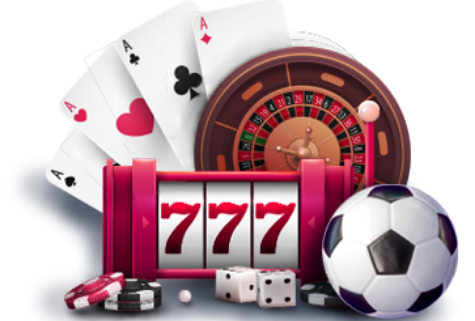 Hot Games
Give You A Rich Experience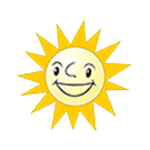 Quality service
Dedicated to provide you with the best quality service

Payment platform partners

Fast Deposit and withdrawal
Our latest payment gateway technology achieves extremely fast DEPOSIT. WITHDRAWAL, and TRANSFER with exclusive network
Optimisation, providing you with a first-class gaming experience

Massive Sports Events
ProvidING you with thousand of exciting sports events daily, as well as a variety of entertainment options such as live dealer, slots, esports, etc., so that you have a perfect gaming experience.

Encryption Security Management
Using 128-bit encryption technology and strict security management system, our members funds has the most complete protection, allowing you to fully enjoy the entertainment with no worries!

Multiple Application Choices
We provide a full set of applications allowing members to enjoy the games thru Web, H5, and native APPs anytime, anywhere! Our 24x7 online customer service provides the most intimate and high-quality service.

Get rewarded for
playing your
favourite games!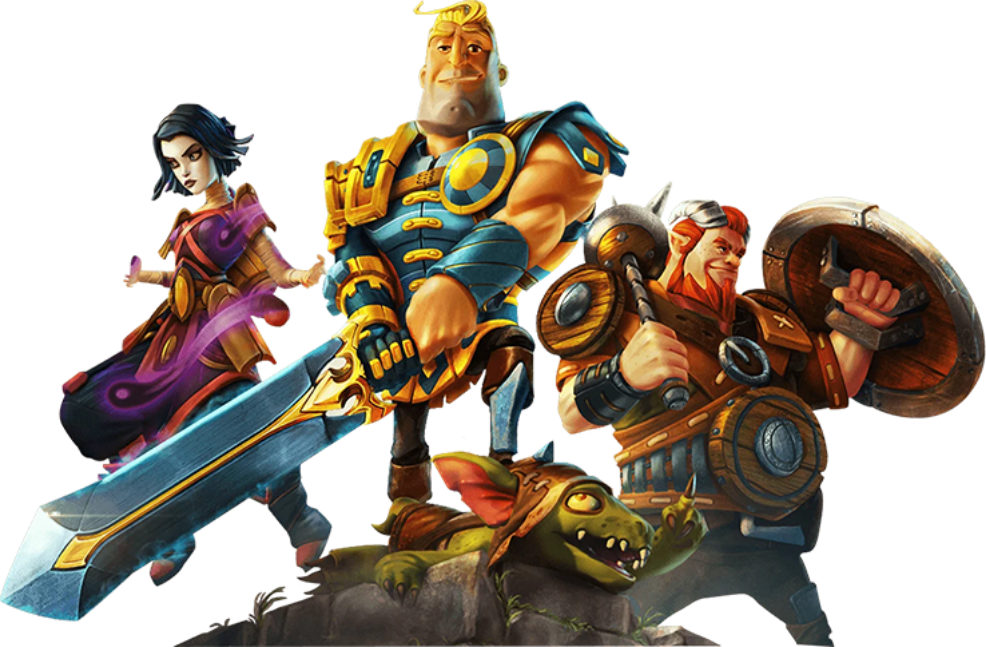 Promotions

Rule Of Activity
Long Term Activity

Eligible Platform:
Share Our Promotion: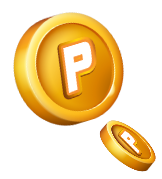 Casino Card Games Philippines | Casino Table Games PH
Players in the Philippines have an interesting range of game preferences, but table and card games are some of the most popular. PesoBet brings together some of the top options when it comes to these game genres, thus eliminating the need to visit multiple casinos. Here, we'll review all you need to know about playing card and table games for real money at PesoBet.
Why Play PesoBet Casino Card Games and Casino Table Games?
Table games in casino sites offer quick fun with opportunities for strategies to boost your winning chances. You have several ways of exploring these titles, with different providers adding flair to the gameplay.
Two casino table games can have slightly different rules, even in the same genre. You'll find several options at PesoBet to explore your skills or grow your online gaming strategy. These games also have high payouts to bump your bankroll as you play and win.
We've put up a few reasons why you should play PesoBet casino card games and casino table games. These range from the variety onboard to the fast deposit and withdrawal options. We discuss them in detail below:
Variety of Casino Card Games and Casino Table Games
The spice of variety is present at PesoBet to quench your taste for fun and rewards. With top-notch providers onboard, you'll have more than enough. Explore different themes and gameplay with slightly and vastly varying rules that offer more payouts than the regular.
PesoBet is a haven for the best card games in casino sites with unrestricted access, provided you are registered. It is the all-in-one online spot in The Philippines to catch titles like:
32 Cards

7 Up 7 Down

Andar Bahar

Dragon Tiger 2

European Roulette

Bai Buu
Whether you need card games or other table titles involving dice and adventure, PesoBet online casino has you covered. You only need to register, log in, fund your account, and explore the massive table game lobby. Click on the providers to see the exciting options on offer, and pick one for your gaming session.
You can filter the casino card games list and table games list by picking trending or new titles. Whichever you prefer, there's enough action to keep your hands full whenever you log into your account.
Fast Withdrawal and Deposit
GCash is a popular payment option in the Philippines that allows seamless payments online or offline. Its transaction speed will get your funds in and out of your account before you know it. That will enable you to play games and enjoy the gameplay without worrying about payments.
PesoBet casino supports GCash for fast withdrawals and deposits, regardless of the amount. Of course, your transactions must be within the limits allowed in the casino. Do that, and you'll enjoy the following benefits:
Convenience: Players who don't have a GCash account can quickly create one with minimal personal information. You can register with your mobile number and verify your account within minutes. Then, the payment option will be available for funding and withdrawal.
Speedy transactions: PesoBet supports instant deposits, so you can immediately start playing games. Withdrawals are also fast, giving you a seamless experience.
Security: Advanced encryption and multi-factor authentication are onboard to maximize safety. That brings peace of mind, as you enter details into the website.
PesoBet also supports PayMaya if that suits your taste. This option also makes depositing and withdrawing easy and seamless.
Easy to Create an Account to Start Playing
If fast deposits, speedy withdrawals, and game variety still leave you in doubt, PesoBet online casino offers more. The casino allows quick registration — just one-page — with minimal requirements.
Your username, password, phone number, and currency are all you need to specify. Additionally, you can also add an affiliate if you use a referral. The process shouldn't take more than a few minutes to get you ready to deposit and start playing the real money games.
Once on the homepage, click "Sign Up" at the top-right corner to open the registration window. Fill in the details and click "Submit" to complete the initial registration process. Note that a one-time password (OTP) will be sent to your mobile number. Provide the code to validate your registration.
The speedy registration and confirmation processes are unrivaled. Once you receive the OTP, you are good to go. The rest of the casino will be at your disposal, from card games to table titles.
Top Popular Casino Card Games List at PesoBet Casino
Let's get to the incredible casino table games PesoBet offers. The available options will blow your mind, even as you play them for fun and rewards. Check them out below:
No, we do not refer to the weapon, but a game variant with some exciting characteristics. The name AK47 is due to the resemblance to the weapon's name. Therefore, you have the A, K, 4, and 7 of all suits.
The AK47 variation of the famous Teen Patti is one you don't want to miss. Its excitement and winning potential will have you digging in for an intense gaming session. Fortunately, PesoBet features this game and is ready to take you on an adventure as you fund your account.
The Teen Patti AK47 introduces the 4, 7, and King as the jokers. Hence, you can use them as a substitute if you miss any color or number to complete a competitive sequence.
This brilliant variation still uses the traditional Teen Patti structure, save for that slight difference. Notably, the Teen Patti AK47 is offered by the renowned game provider JILI.
Accessing the game is easy. Log into your account and click the table games button in the drop-down menu. Then, click on JILI and search for Teen Patti AK47 or scroll down to find it in the list.
The Teen Patti is undoubtedly an exciting game, talk less of its AK47 variation. Still, Pesobet offers even more titles to expand your options. One is Blackjack, a card game that has bumped up the online casino experience and is still doing so.
You can get Blackjack from two game providers on the platform: KM or BGM. If you've played the game before, the variations on this platform won't pose a problem. Let's show you how to play the game so you won't have any challenges settling in.
Fund your PesoBet account using GCash or PayMaya.

Open the Blackjack game from your preferred provider.

Place your bet to receive your cards from the dealer (RNG).

You can also place side bets on colors or pairs.

The rest of the gameplay is up to you.

You can click the "Hit" button to get more cards and increase the value.
Press the "Stand" button to play the final hand. The controls may vary depending on the variation. Nevertheless, the gameplay is easy.
You can pick the following when you are ready to play:
Blackjack

Multihand Blackjack

Multihand Blackjack Pro
Getting 21 in your hand gives you an edge over the dealer. Having that should give you a win, except when the RNG also has a hand of the same value. The next best hand is 20.
You can start with the free version and learn how to play if you are a beginner. Then, the real-money version will be easier to maneuver as you develop skills and strategies like in a Online Cockfighting game.
The exciting part of this game is scoring or receiving twice as many points when you hit a Rummy. That means you let go of all the cards in your hand without previously melting or laying them off. This game should be in your lobby for an over-the-top gaming experience.
PesoBet offers Rummy as one of its table games, among the newest options JILI offers on the platform. Go to the table games section and search under the JILI catalog. You can type the game's name for faster results.
Rummy is a card game with an exciting twist. Instead of looking for the highest hand, the gameplay requires you to be the first to let go of your cards. For that, you have two options:
Melt: Drop cards of three or more of a kind or run
Lay off: Drop one single card at a time
The first player to lay off all their cards wins points, depending on what cards the other players have left. Kings, Queens, and Jacks offer 10 points, while other numbered cards offer points according to their numbers. Then you have aces, which offer one point.
Here is an opportunity to experience Rummy like you've never done before. PesoBet casino is at your service with JILI Rummy. Log into your account to begin.
Baccarat is another exciting card game PesoBet offers through its partnership with KM. This game is the same as other casino variants, but the seamless features on the platform add to the flair. Go to the KM section, search for Baccarat, or scroll down.
Hitting the play button on this game takes you into an unimaginable world of fun, especially if you are experienced. There is no need to worry as a beginner because there's room for practice. You can load the demo version to enjoy the gameplay, sharpen your skills, and craft your strategy.
PesoBet offers this game in its live casino category if you want to play in real-time and with actual dealers. However, the table variant provides a thrill of uncertainty and the assurance of fairness. The random number generator provides fair and unexpected results, giving you an equal opportunity to win.
Baccarat is about landing the lucky nine when the dealer deals the cards. Primarily, you can either bet on the player or the banker. A player or banker with a nine or an eight wins the round with a natural, meaning no more cards will be added.
Besides these options, you can also add extra bets on the tie or pairs. A tie means neither the banker nor the player wins (they scored equal points with their cards). Conversely, a pair means the banker or player will have a pair on their first two cards.
Baccarat offers many winning ways, and this PesoBet online casino is not shy about providing them. Notwithstanding, we recommend building up your skills before jumping into this game. It's a title that has uncertainty on its side, but it also demands strategy unlike some betting based on luck like Esports Betting.
Now, it's time to step into the game of a 52-card deck played without the joker. The renowned provider, JILI, offers the Callbreak game in the PesoBet table game section. Click on table games and find the title under the JILI section.
Let's warm you up with some basics as you prepare to place your first bet on the game. This title accommodates four players, making it an imposing social game to play with your friends. Also, you can face off against the casino's random number generator with the same gameplay.
After calling out their bids, each player receives 13 cards from the 52-card deck. Your bid reflects how many points or tricks you think you'll win in the round. It's up to guesswork, but you'll improve your strategy as you play.
Whenever or wherever you are ready to play, PesoBet has you covered. The game begins, and the task winner throws a card on the table. You must drop a higher-ranking, same-suit card on the table to win.
If you don't have a higher-ranking, same-suit card, you can drop a trump card (different suit) to win a trick. The player who wins the most tricks in all the rounds wins the game.
Callbreak has a simple gameplay among the card games. It doesn't take long for beginners to catch up and enjoy the fun while positioning their strategies to win. Nevertheless, you can start things slow with little bets before bumping them up once you have a grip on the gameplay.
Top Popular Casino Table Games List at PesoBet Casino
The card games are undoubtedly no-miss options for you. We've curated them from the finest blends from top-notch game studios like JIJI, KM, BGM, etc. You'll learn more about them as we progress.
Besides the exciting card games, PesoBet offers casino table games to spin your world around. There's no limit to how much fun you can have as you explore familiar and unfamiliar gameplay. The casino takes you from Roulette to other exciting titles like Bingo and Ludo.
Let's point something out quickly before we dive into the available table titles. These games are available in demo modes, where you can play without betting real money.
With that in mind, the top popular casino table games at PesoBet include the following:
European or single-zero roulette is a popular table option in online casinos. Its simplicity and opportunity for high stakes make it a worthwhile choice whenever you log into your account. You can also keep your bets low-stakes with the black, red, even, or odd number bets.
To begin, place your chips on your desired bet and click the spin button. There's an element of uncertainty as the wheel spins, adding to the game's intrigue. You can bet after the wheel spins or end the game.
The single zero modifies the game's probability and, ultimately, the payouts. Even so, the rewards are still substantial, especially when you shift your bets to single numbers.
European Roulette is available through a partnership with KM. Hence, you'll find it in its catalog. Click the table games button and search for the game under the KM section. You can type the name or scroll down until you find it.
The game has an accommodating betting range. Hence, you can play casually with smaller bets or dig in with huge bets. Either way, the floor is all yours.
Related article : Fishing Game Philippines
Bingo is a game that transcends all ages, bringing fun to the young and old. The Bingo Adventure brings an even more entertaining flair that will excite you while providing real money-winning opportunities. This original multi-player game is available at PesoBet at the click of a button.
You'll have special bingo cards besides the standard ones issued in the game. This deviation allows you to play up to eight special bingo cards in the room and enjoy more rewards. Most importantly, the casino offers a free version to get you all caught up in the action.
Bingo Adventure is a must-see for all bingo enthusiasts. Log into your account and search for the game in the KM list. Of course, you can expect even more as PesoBet updates its catalog with more fun-giving titles.
If Bingo Adventure doesn't stir up excitement, don't worry; the casino has more. Let's explore Candyland Bingo, another exciting variation up for grabs.
This variant not only adds a new theme but also new gameplay. You'll have two games in this variation, each bringing winning opportunities to excite your bankroll. Let's see what they are.
In the first game, you must be the first to place four Gingerbread markers in a row to win. If that isn't enough for you, check out the second game.

In the second game, you must be the first to place Gingerbread markers on the entire card. That means you must fill the four circles in a row with four Gingerbread markers.
The gameplay sounds simple and exciting. Still, you'll experience more once you load the game from the catalog. The floor is all yours.
You can settle in for a fun time with Ludo Quick, one of JIJI's best online casino table games. Start your journey on the multi-colored board and work your way faster than your opponent. Ludo Quick is a great way to pass the time, plus it is optimized for desktop and mobile gameplay.
One click on the game's icon loads it and gets you into the action. Ensure you have adequate funds in your account to place bets. Notwithstanding, the free version is available for quick gaming with enough free credits to last you an entire session.
Expect quality and immersive graphics with this game, regardless of the screen size you play on. In addition, there's more to explore on the platform.
Keno is the last on this casino table games list, but certainly not the last at PesoBet. This game's randomness is one of its best qualities. The gameplay is simple, as it involves picking a number and hoping that the one drawn randomly matches it.
This game is available courtesy of JILI; you'll find it in its catalog. Click to load it, start playing with your real money bets, or use the free credits.
Pesobet's approach is to carry both experienced and inexperienced players along. Hence, you can learn with the free version or take a shot at the payouts with real-money bets.
Casino Card Games and Casino Table Games Provider
The quality of card and table games on this platform certainly leaves one wondering about their origins. Think no further, as PesoBet's quality offerings are thanks to a few proven leaders in the casino industry. They include JILI, KM, Playstar, and BGM.
Let's briefly examine these game providers and their benefits to the gaming experience.
JILI Games brings remarkable aesthetics to their casino titles, captivating even the most reserved players. Its skill in quality delivery is unrivaled in the industry. Most importantly, the provider delivers games for all ages.
Aiming its games at the Asian iGaming market allows you to enjoy home-themed concepts. JILI might be a newcomer, but its strides are already reaching the top spots. Table and card games are among the genres it ships out to online casinos like Pesobet.
It wasn't a tough decision for the casino to partner with JILI because of its proven appeal to players. The games are entertaining, with high return-to-player percentages. Go to the JILI section on the platform to explore its offerings.
KM's catalog has over 40 games on the platform, enough for you to explore. The titles range from 32 Cards, Andar Bahar, and Blackjack to Cards Hi-Lo, Kingmaker Pon Deng, Fan Tan Classic, Cash Rocket, etc. Also, playing its games is an enjoyable experience you shouldn't miss in your online gaming adventures.
Go to the KM section in the table games subcategory. Click "Load More Games" at the bottom of the list to pop up more options. The rest of the catalog is yours to explore.
Take your time, and you'll discover quality titles that will fill up your gaming sessions. Let's move on and see what Playstar offers on the platform.
This game provider has a limited collection in its catalog. However, it manages to touch on just about all the essential variants. PesoBet features its collections as hot, new games to take you beyond the average.
You can play several Playstar games on the platform. All you must do is go to the game provider's section and scroll or use the search bar to find games.
Playstar's games do not require any downloads. Explore your favorite titles and enjoy the spicy twists added to the gameplay.
The exciting options from this studio look like those from decades-old game providers. However, Playstar is barely three years in the industry, having launched in 2020. The brand has surpassed its primary, forecasted performance indices and is on its way to breaking new ground.
BGM is another game provider on the platform. Its blackjack and dice variants will keep you on your toes throughout a gaming session. Also, the games have immersive aesthetics that fill up the visual appeal as you play.
This provider is what you need to enjoy blackjack like never before. Log into your PesoBet account and find it under the table games section. Ensure your account is funded to place real-money bets on the titles and enjoy the payouts.
Strategy & Tips to Play on Online Casino Card and Table Games
We understand how exciting and refreshing finding quality gameplay can be. However, that should spur us to incorporate winning strategies that will leave our bankrolls loaded. Games of chance are impossible to predict, but a few techniques here and there can go a long way.
We'll explore some crucial strategies and tips for playing casino card and table games. They won't guarantee a 100% win, but you'll be better off playing with them. With that in mind, here are our proven strategies and tips for playing casino cards and table titles:
Manage Your Bankroll
Bankroll management is at the forefront of any online gaming strategy. The idea is to avoid wasting money on losing streaks. Moreover, the more bets you can make, the more chances you have of winning.
We can recommend several ways to manage your bankroll, and they include the following:
Set a budget before you load PesoBet games like

Live Casino

Increase your bets tactically, either in single units or doubles.

Reduce your bets tactically.

Avoid adding massive bet increments after a losing round.
PesoBet makes this process easy with quick access tools. You can set limits once you register and ensure your bets don't exceed a specific amount. The casino also allows players to exclude themselves from certain games.
These controls are at your disposal to manage your bankroll. Also, you may need to send an email to the customer service to activate some of them.
Learn Strategy from Guides
Table and card games have gameplay strategies similar to Sports Betting. The first step is understanding the rules, as each variation will have slightly different gameplay. Then, guides are available to provide tactics to beat the system and increase your winning chances.
You can learn tactics for when to call or hit in certain games. Sometimes, some strategies suggest hedging your bet with other bets. Learn and adapt them to the gameplay.
Card Counting for Certain Games
This tactic works on specific table games like baccarat. Still, it demands critical thinking and keen observation. It is a complex strategy, especially for new players.
We encourage new players to use card counting on the free versions and sharpen their thinking and observation. Then, they can try it on real money games.
Use card counting cautiously, as it is easy to miss and calculate wrongly. Nevertheless, the skill is a worthy addition to your winning strategies.
Don't Make Huge Wagers on One Bet
Huge bets will leave you with little or nothing to continue playing. Hence, splitting your budget into reasonable amounts and extending your playing time is best. Don't allow the opportunity for a big payout force you to place considerable wagers in a single play similar to Slot Games.
We don't imply reducing your wagers to a point where the payouts are not substantial or enough to cover the losses. Instead, use reasonable amounts while playing.
Frequently Asked Questions (FAQs)
What card games do they play at the casino?
PesoBet has dozens of card games, including variations. They include Teen Patti, Blackjack, Baccarat, Rummy, Callbreak, etc.
What are the 5 card games at the casino?
The five popular card games on the PesoBet platform are Blackjack, Callbreak, Baccarat, Teen Patti AK47, and Rummy. Go to the casino table games section to find them.
How do you play casino card games?
The gameplay varies from one title to another. Nevertheless, the games often start with an ante bet before the dealer deals the cards. Other actions that may be needed include tricks, laying of cards, placing new bets, etc.
What are the best card games to win at the casino?
Blackjack, Baccarat, and Rummy are popular card games to play and win. They have simple gameplay that you can quickly learn.
Where to play the best card games?
The best card games are available at PesoBet, thanks to the partnership with top-notch providers. You'll find games from JILI, BGM, KM, etc.
What kind of table games are at casinos?
Table casino games include Roulette and its variants, Ludo Quick and Candyland Bingo. These are exciting titles worth your time.
What are the most popular table games in casinos?
Roulette and its variants are famous in online casinos Philippines. You can also play Candyland Bingo, Keno, Ludo Quick, etc.
What are the best casino table games to win?
The best casino table games to win are the ones you are good at. Notwithstanding, you can try roulette, Ludo Quick, Keno, etc.
What are examples of table games?
These include Rocket Dice, Rocket Dice XY, Blackjack, Sic Bo, Tia Xiu, etc. Go to the table games section to find more examples.
Where to find table games for adults?
PesoBet offers games exclusively for adults. They have mature themes and gameplay that suit any adult playing style and betting power.